Di BASE
Our membership's programme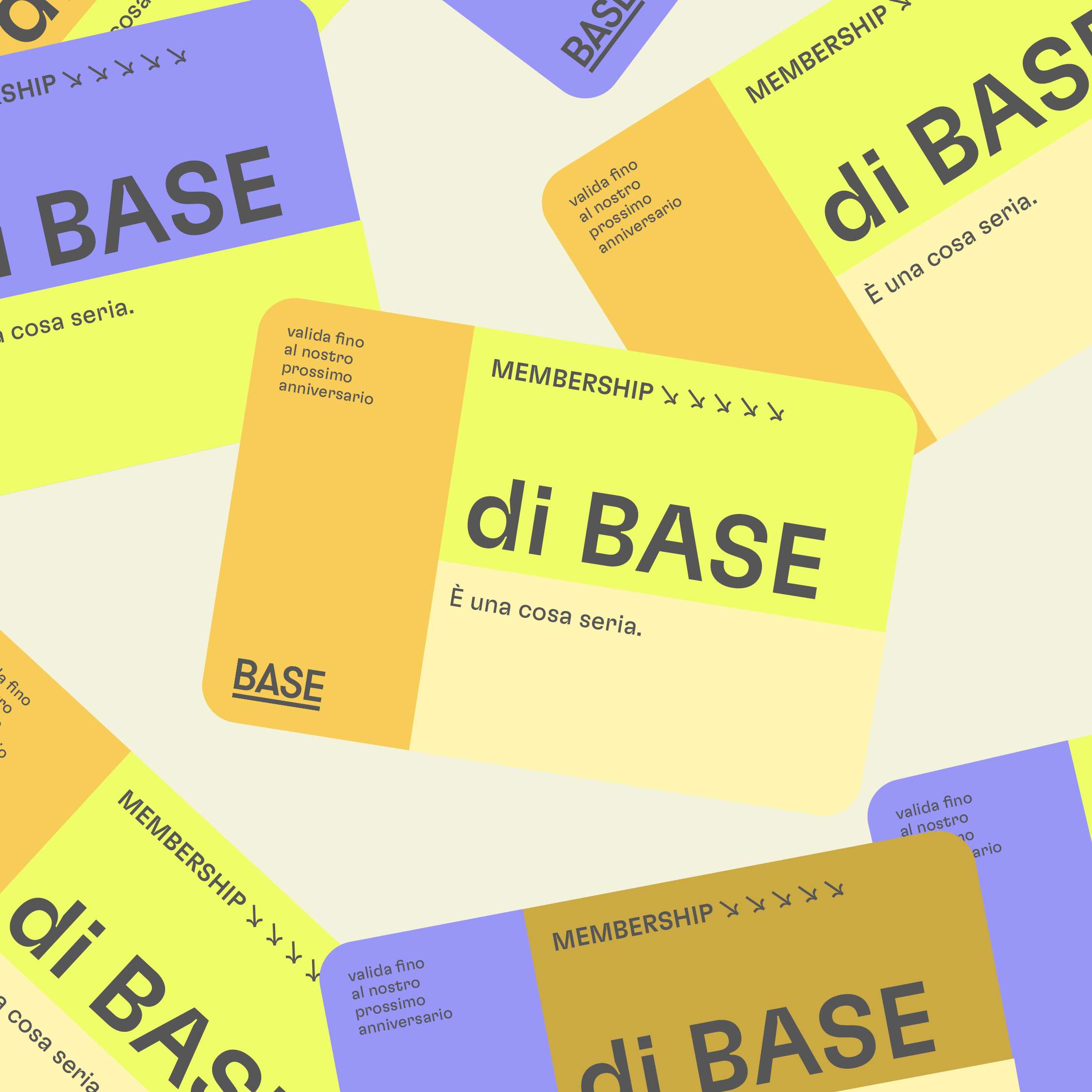 We are 200 people and that's enough for now.
The membership's programme Di BASE has officially entered it's testing phase for the first 200 people of the community that put their trust in us and chose to help us bring our relationship to the next level.
Our story starts here. Don't worry, we will not be exclusive. There will be room for you too.
We'll be back soon. *
WHAT'S MORE / WHY WE DO THIS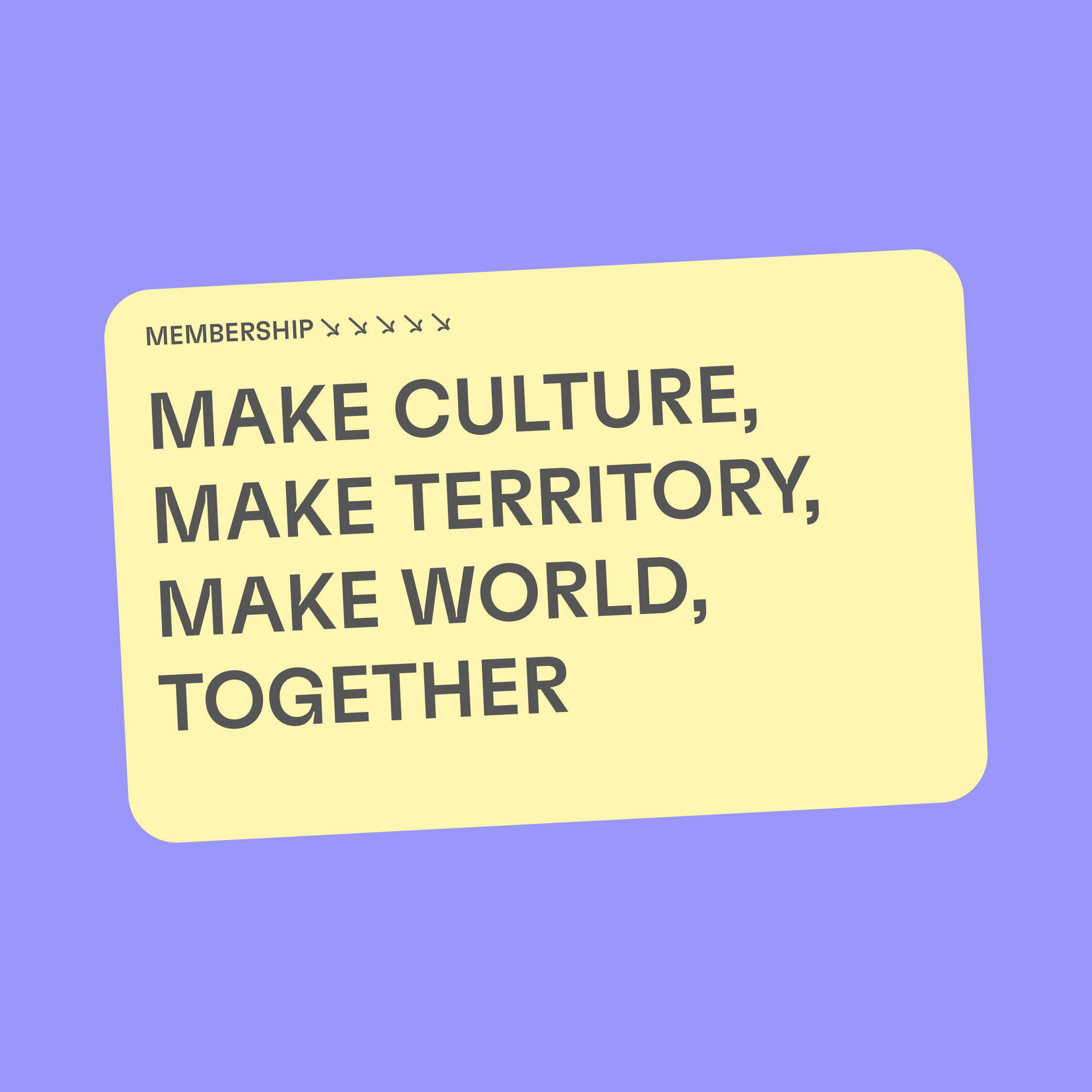 → Make culture, make territory, make world, together
We support artists, creatives, idealists and dreamers through residency programmes. We open up to the territory by offering spaces open to the community. We involve new generations with the idea of wanting to design with, opening up to divergent ideas, formats, approaches. Even making mistakes if it happens.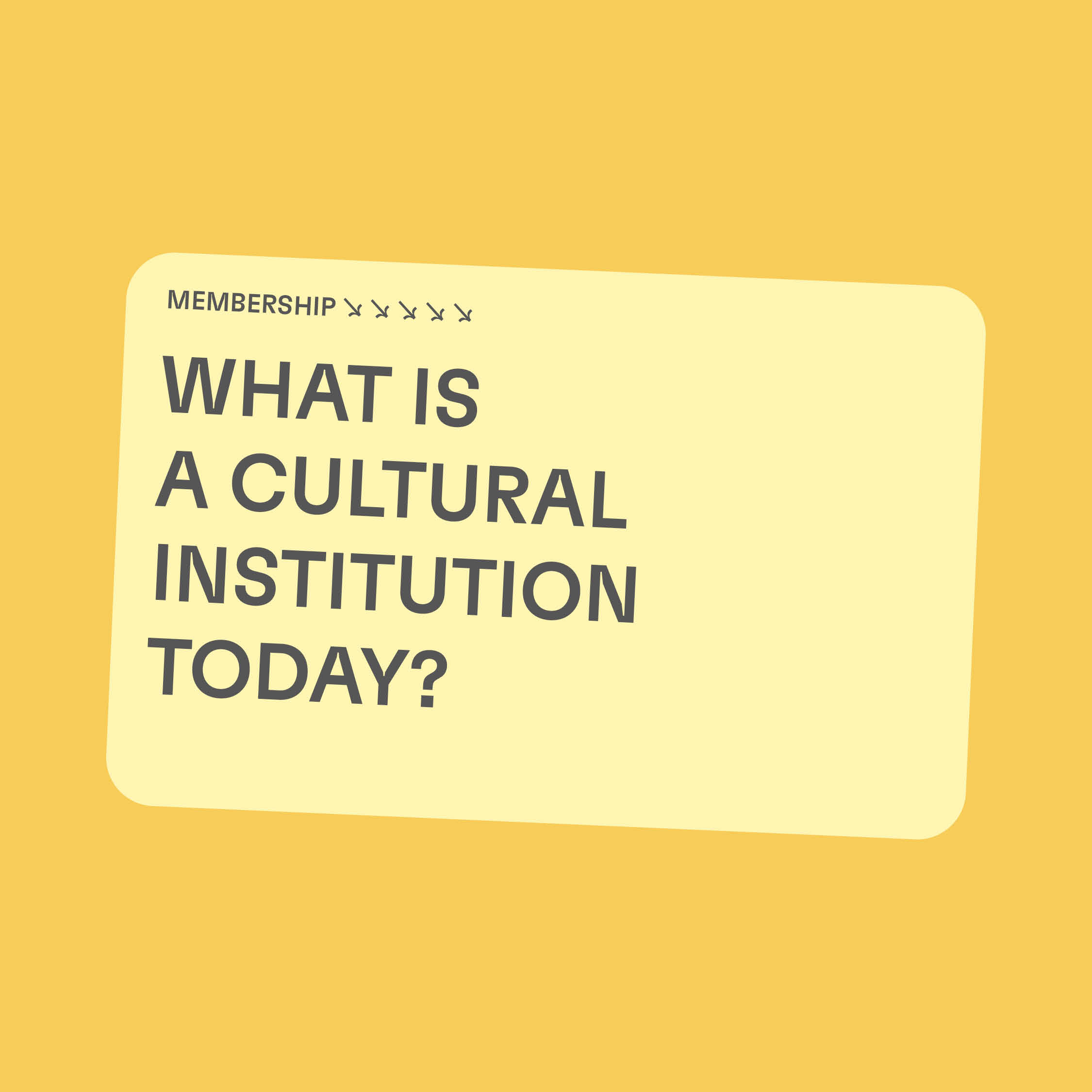 → What is a cultural institution today?
We want to be a mouthpiece for the voices outside the chorus, the excluded and ignored ones, by attempting to dismantle some of the barriers of the cultural world and exploring together ideas and approaches on how to build an accessible art institution for real.
*With the test campaign we have reached the number of subscriptions needed, this is why it's no longer possible to activate our programme for the time being.
Why? In order to prepare the official launch of the programme, for the incoming months we are going to meet, catch up, exchange ideas over our relationship.
Whether you are taking part in the programme or not, we will gather opinions and suggestions to see what works and what is missing, the most attractive offers and services to strengthen our bond and make the Di BASE programme made for the community, for real.
ALL YOU NEED TO KNOW
We have reserved a fee of 25 euros for the first 200 people registered. A special price? Not really. A test price, with a bonus: the opportunity for direct involvement in defining the final version of the programme.   
The membership lasts 365 days. For you who decide to support us from day 1, the price will remain the same if you decide to renew your membership.   
You will get your discount on tickets for events produced by BASE – and not by third-party companies – and you will be entitled to early bird on all events up to 24 hours in advance. 
Our subscribers will receive a monthly newsletter (we won't get too hung up on you, really!) with all the important information: updates, opportunities not to be missed, goodies and previews.